Nadabox was designed by a mom with ADHD kids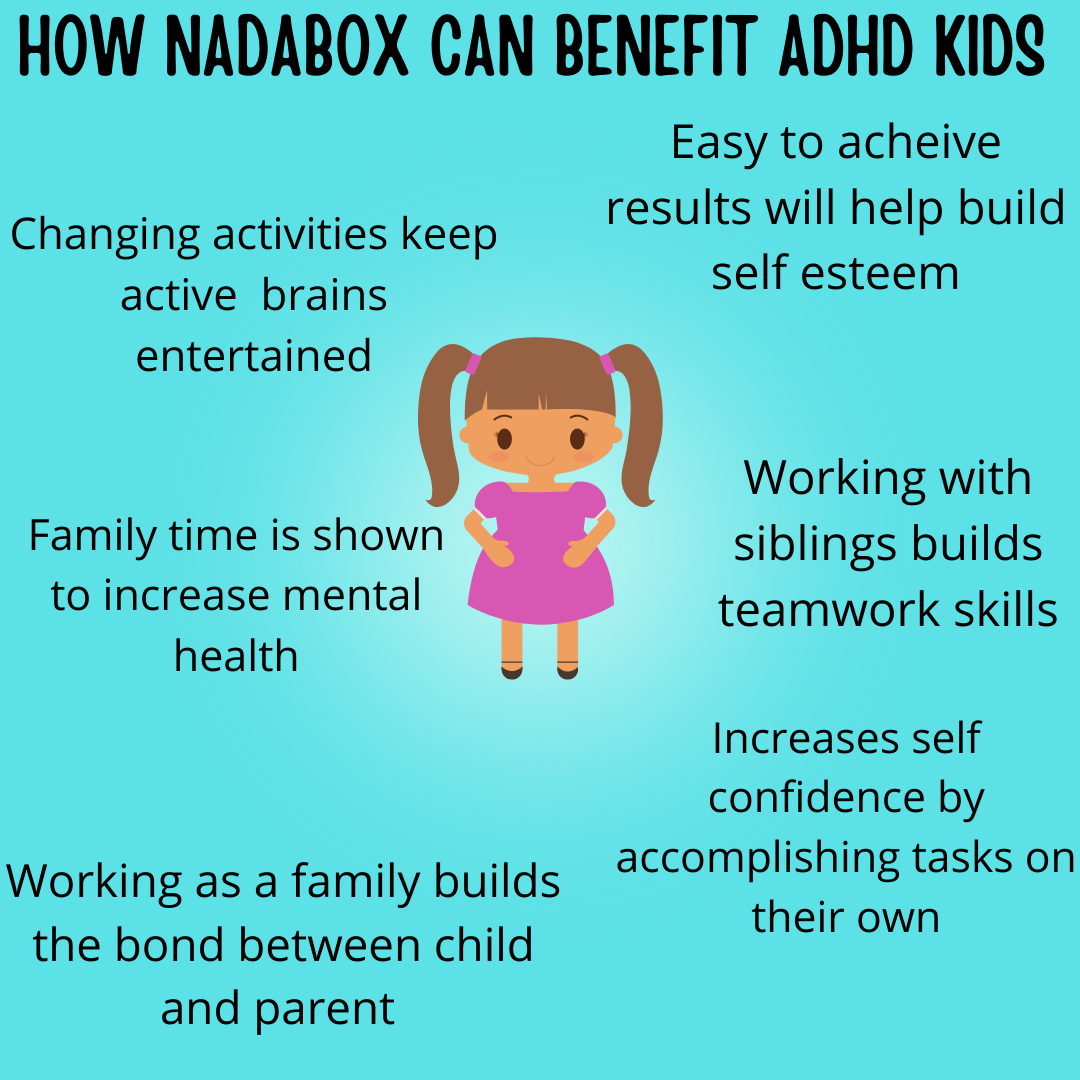 ADHD present some difficult challenges in family dynamics. Scheduling family time is never more important OR more difficult when you have ADHD children. Nadabox was designed specifically to help with the common struggles in families. Common struggles ADHD kids have are sensory issues, difficulty following directions, getting bored or uninterested, and have difficulty with interpersonal skills. We address all of these and slowly build your family in a positive way. 
Disclaimer: Some ADHD children do not adjust to new routines easily. Some kids may be interested with the first box, others may take a few boxes to "get onboard." As always, know your children, their limits, and how they may respond in some circumstances. For example, if your child is expecting an amazing result in with their craft then give an extra hand to ensure they will be satisfied, or if they have a sensory issue help to limit the items they will be touching. 
Lastly, if there is anything we can do to further customize your box that will assist you and your children to have a better experience please let us know! We are here for your family.