This special holiday-themed box is dedicated to moms. Enjoy a relaxing evening bonding with your kids while practicing yoga and/or meditation, before you enjoy a relaxing in home spa treatment. Each box includes; lavender essential oil, a face wash, a hydrating cream, 2 prepackaged floral foot soak, one sheet face mask per person, one unscented hand lotion per person, and 2 mini nail files per person. All ingredients are hypoallergenic and friendly to all skin types. 
Time - 1-2 hours
Messy Scale - Low
Difficulty - Low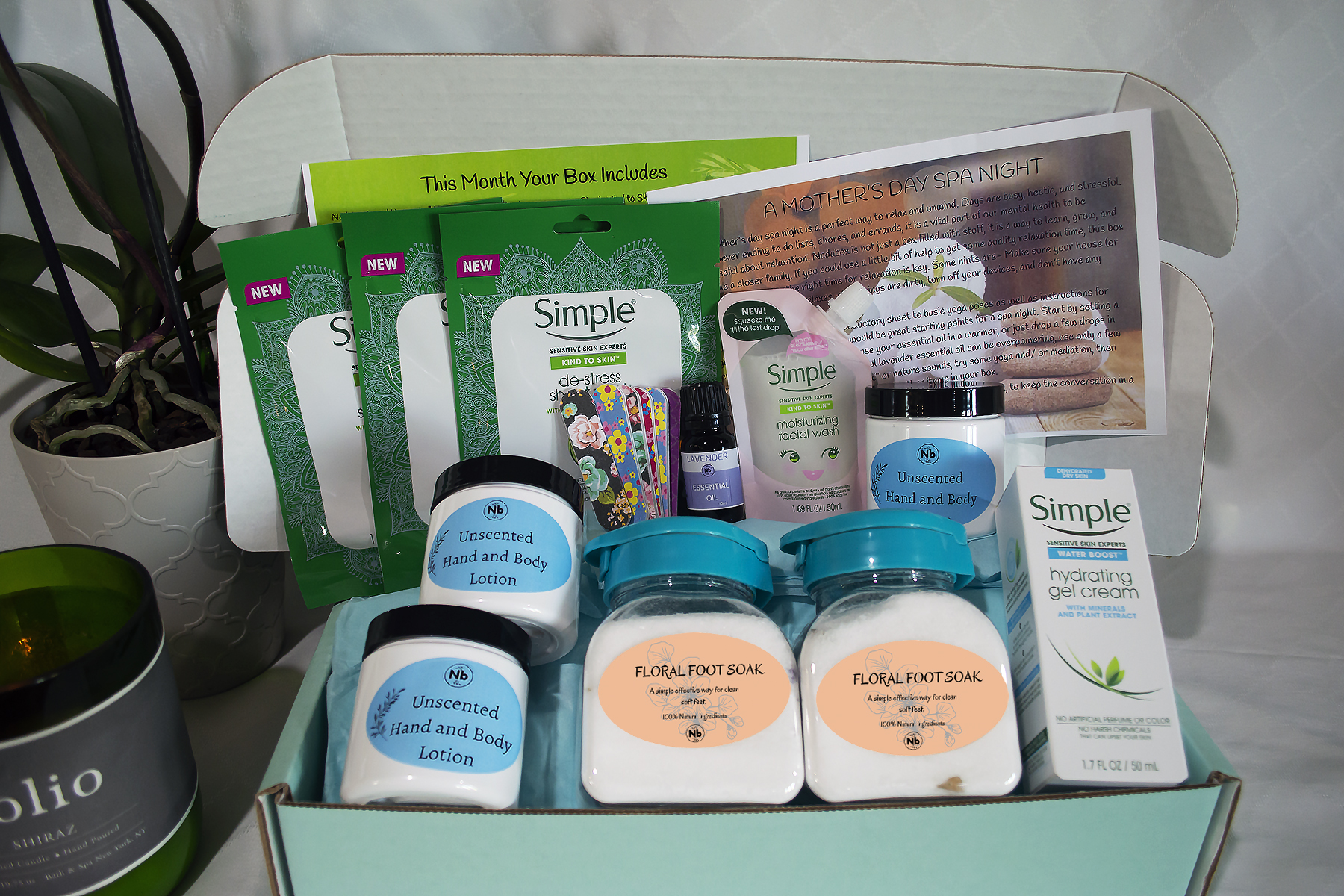 Decoupage Easter Centerpiece
Create a stunning centerpiece filled with homemade decoupage Easter eggs. Resembling a gumball machine, this easily doubles as a fun candy dish. Items in this box include a dozen styrofoam eggs, mod podge, chalk paint, terra cotta pot with saucer, glass bubble vase, super glue, foam brushes, scissors, wood knob, and floral moss.  The bonus this month included prefilled Easter eggs to have your own egg hunt. 
Time - 1-2 hours
Messy Scale - Low
Difficulty - Low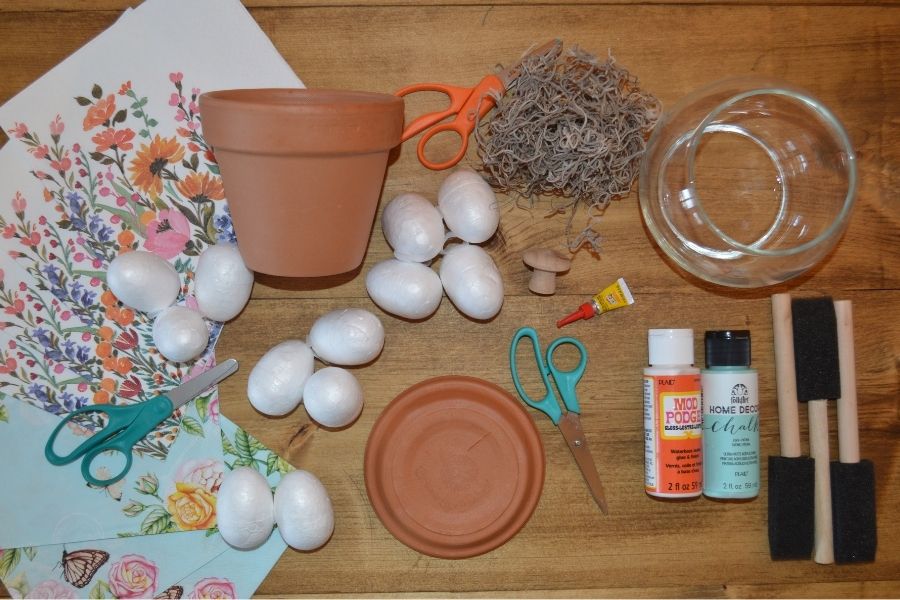 This month's box was so chocked full of goodies, it was shipped in a larger bag. A first but not a last we are sure. The Christmas gnome box was extraordinary because we sent everything for the bonus activity too. (Actually, we could not decide on just one gnome so we sent both) Those lucky enough to get this box received, 1 1/4 yards of fabric; including a gorgeous Mongolian faux fur, two Christmas flannels, and a tan base fabric, a Singer pair of fabric scissors, a mini hot glue gun with glue sticks, vacuum-sealed stuffing, wooden beads, rubber bands, wood slices, and clear ornament string. 
Time - 30-60 minutes per activity
Messy Scale - Low; although the faux fur does shed
Difficulty - Medium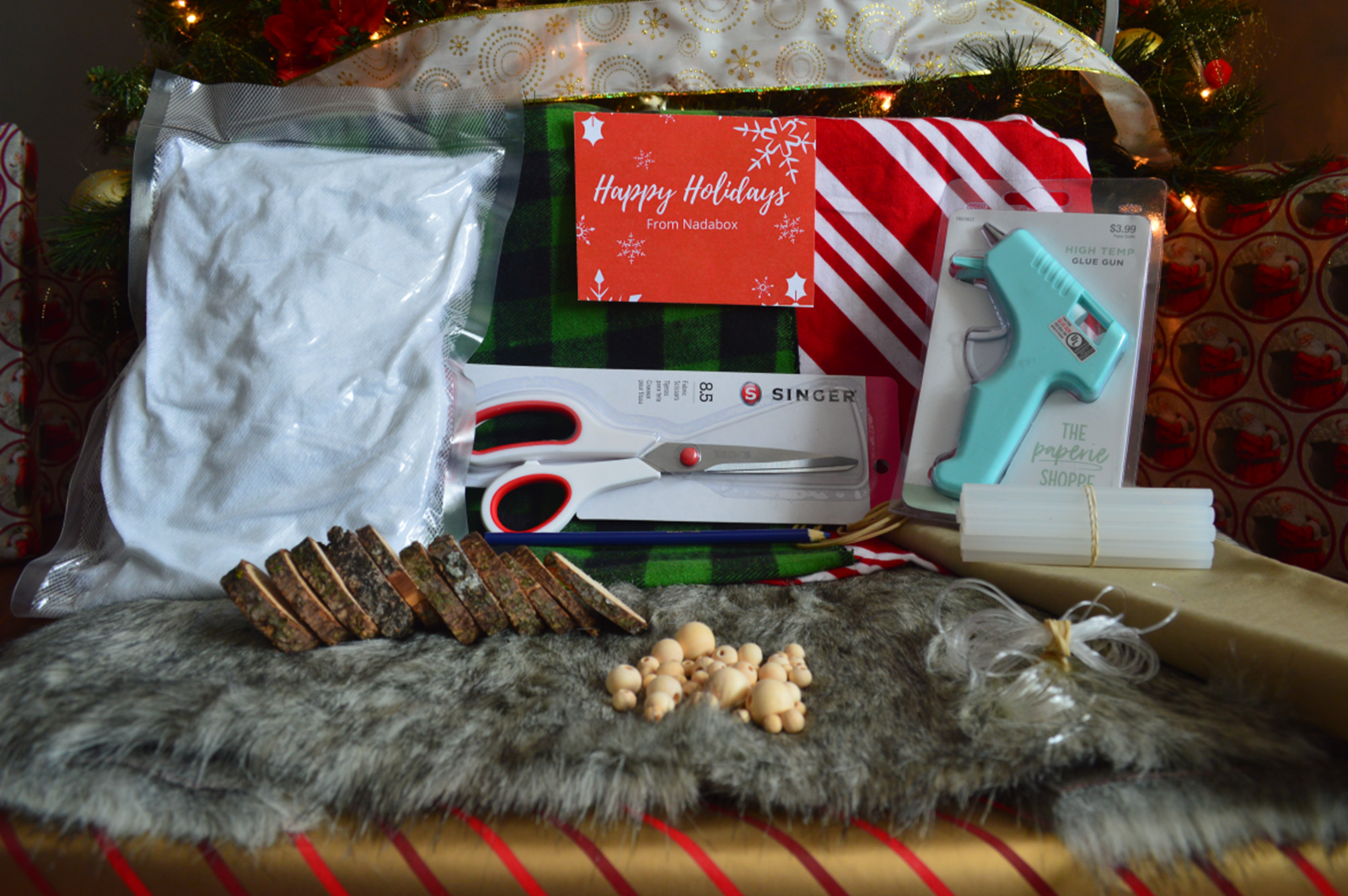 Melt and Pour Gummy Bear Soap
This box is full of awesome supplies, including TWO silicone gummy bear molds.  Spark creativity with the supplied color guide and some ideas on how to make colorful unique creations. With no rules to the coloring process, your child can mix and attempt as many ideas as they like.  Bonus activities include using your new molds to shape edible bears. This box has 3 reusable items plus there will be leftover supplies for a second activity.   
Time - 45-60 minutes. 
Messy Scale - Medium if you get spills
Difficulty - Easy
Tie-Dye with Reusable Cotton Totes
This box contains TWO totes per member.
Tie Dying is one of those things that every family should do once, but we give you enough dye to do this activity TWICE.   With simple instructions, we have sent everything from the prewash detergent to the after-wash softener. Included are 5 prefilled squeeze bottles (just add water), plastic gloves, and rubber bands. Easy to follow instructions give numerous techniques to try. Did we mention the tie-dye is a fiber-reactive dye (the good stuff!)
Time - 2 days (Day 1 is prep and dye, Day 2 is rinse and wash) however the actual tie-dying takes about 20 minutes.  
Messy Scale - This one can get messy do outside in old clothes
Difficulty - Medium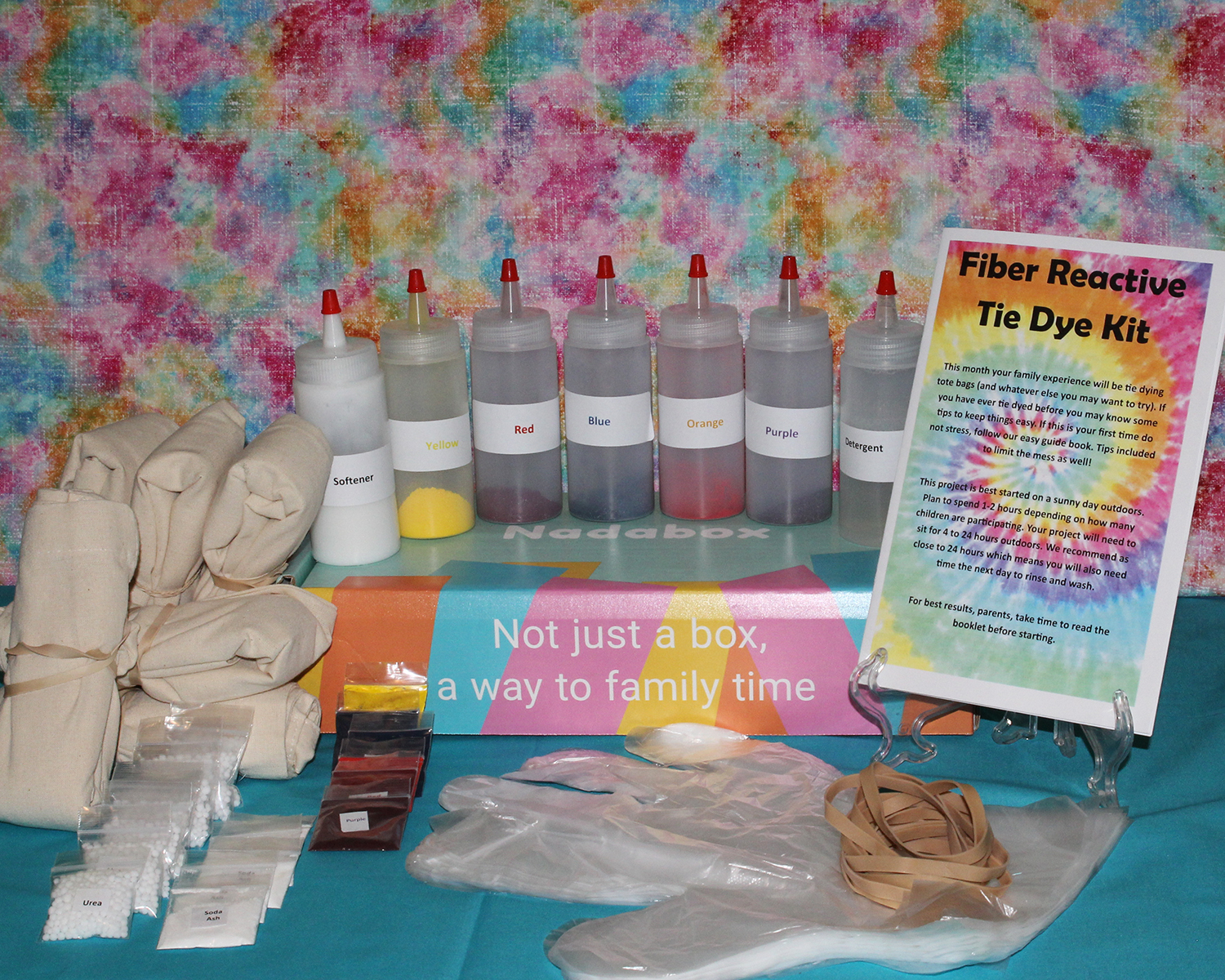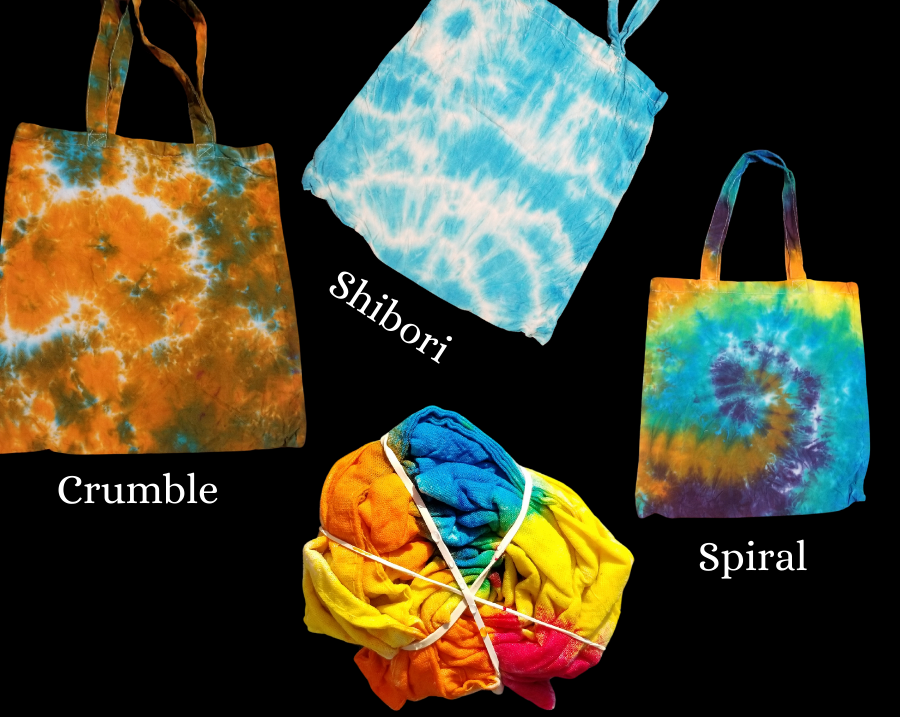 Have you ever made your own bubblegum?  This super fun box is filled to the top with everything you need to explore candy making; including a candy thermometer, four candy flavors, and food coloring. There is no shortage of activities this month with a personalized bubble gum kit per person, a candy button-making kit, and tons of extras for THREE incredible bonus activities. Extend your fun all month long with rock candy, sea glass, and saltwater taffy (what!!). This box is sure to be one your kids won't forget!
Time - 30-120 minutes per recipe
Messy Scale - none to high depending on the recipe
Difficulty - easy to difficult depending on recipe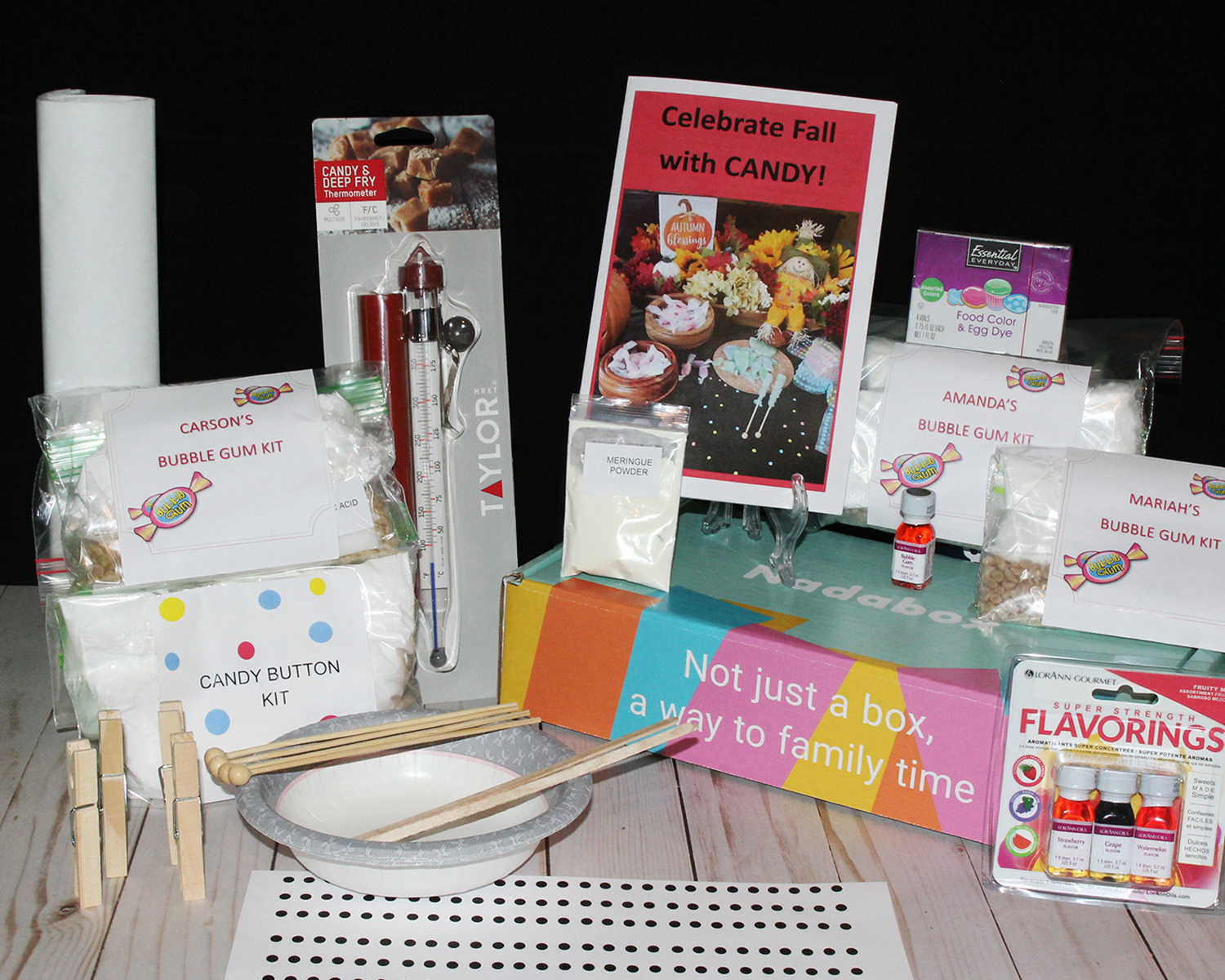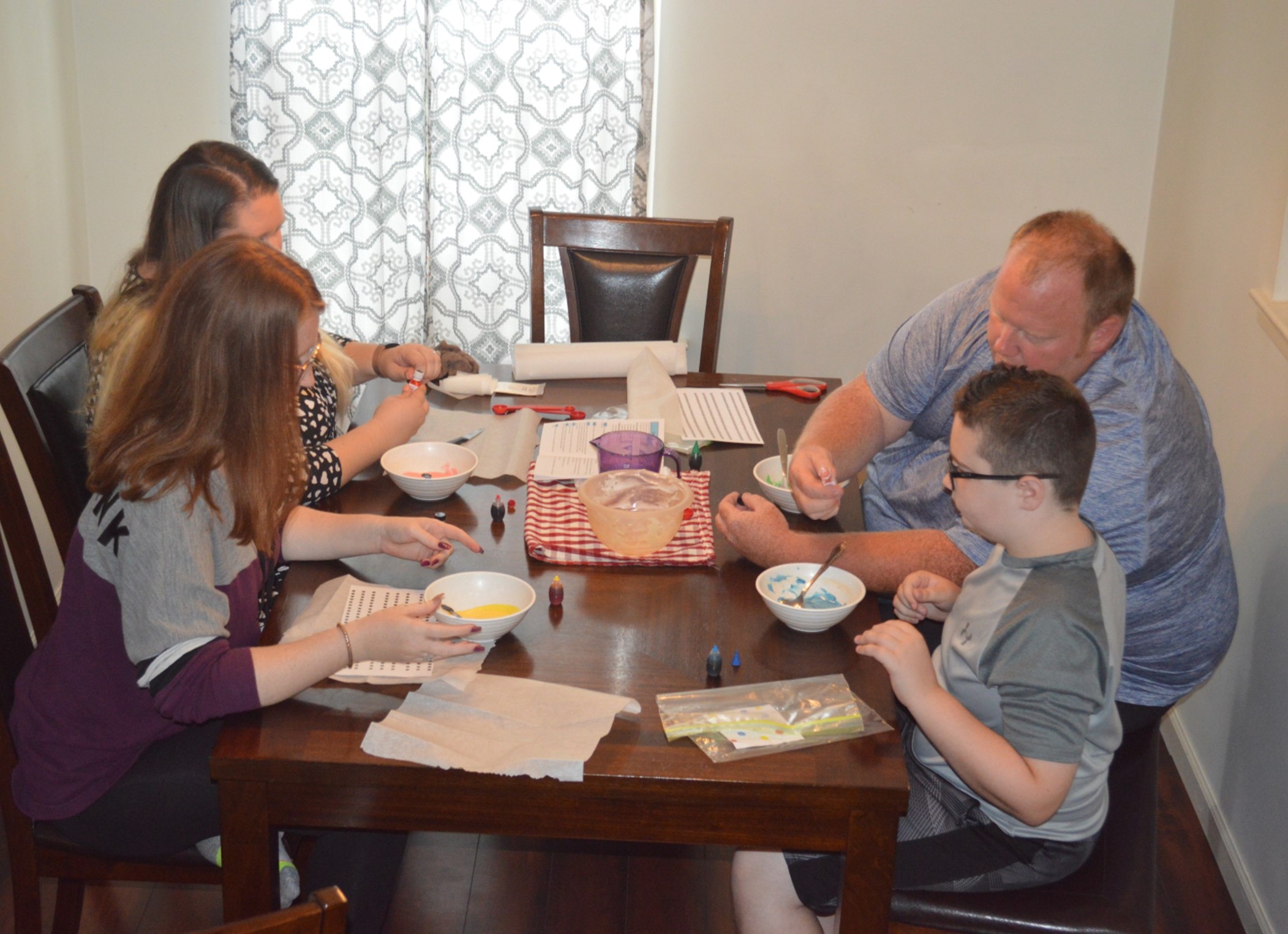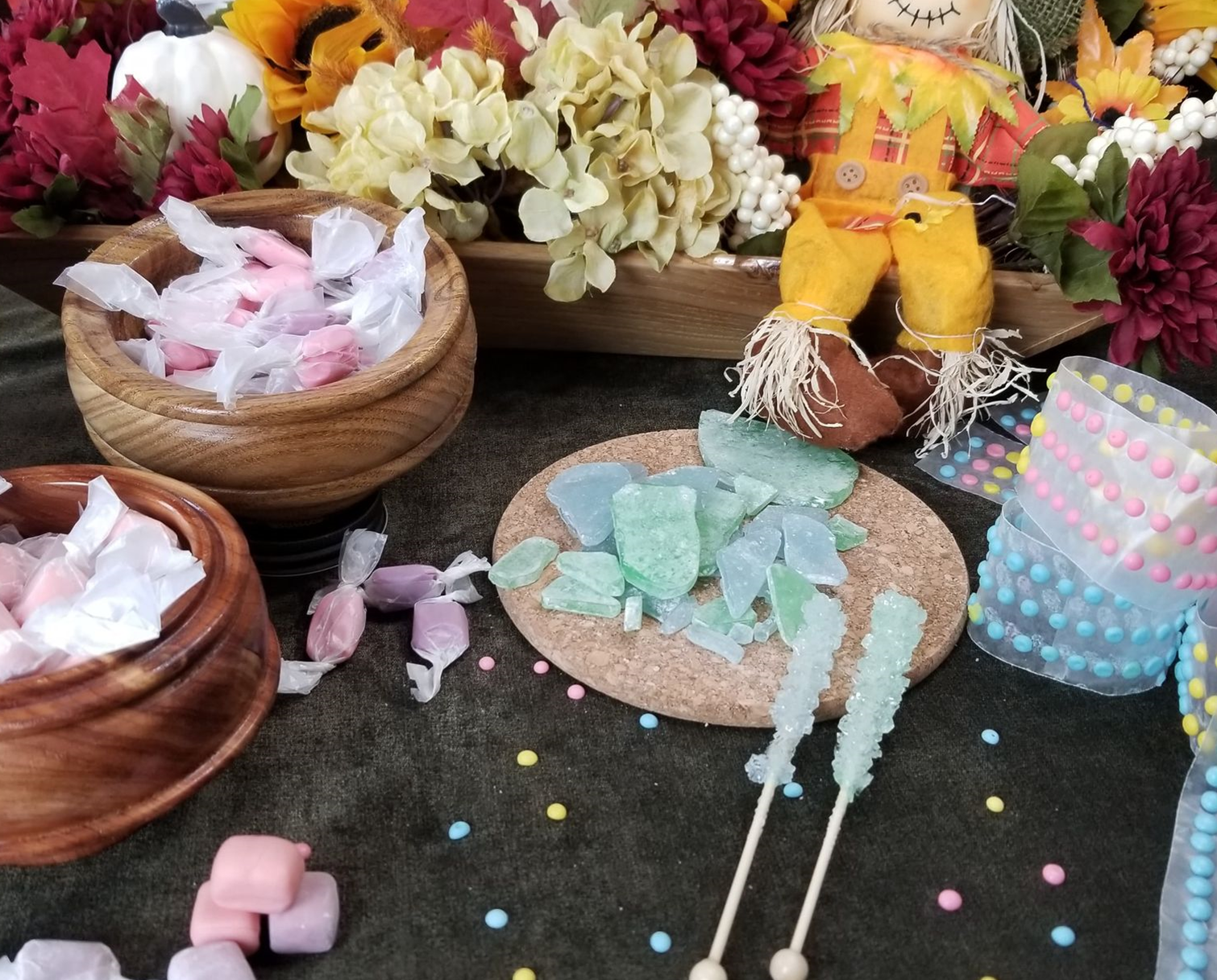 This month we bring the fall indoors. Using soft easy dry clay, you will make these incredible leaf prints. Wonderful to use as fall décor or to decorate your Thanksgiving table. Each box comes with a 4 pack of metallic acrylic paint, 2 paintbrushes per person, assorted clay tools, 1- 7" rolling pin per person, wax paper sheets, and 3 pounds of air-dry clay (large and deluxe boxes get 4 pounds)! With so much clay it's only obvious to extend to a second activity. Try your hand at making some pumpkins 😊
Time – (excluding leaf gathering), Clay work - 20-60 minutes, Drying time -1 hour or a few days Paint - 10– 30 minutes
Messy Scale –Medium, easy water clean up
Difficulty - Easy